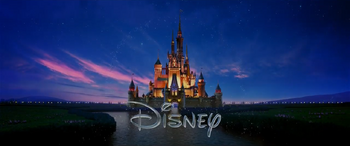 The Walt Disney Company, often referred to just Disney for short, is an American media conglomerate that was founded in 1923 by Walt Disney and his brother, Roy Disney. The company, which is headquartered in Burbank, California, is well-known for producing many different animated films and TV shows. Their first feature film, Snow White and the Seven Dwarfs (1937), was also the first animated feature-length film to ever be produced in the United States. For a long time, many of the company's subsidiaries, in particular their international television distribution and home entertainment branches, went by the name Buena Vista.
Disney is also one of the largest media conglomerates in the world, having sought to acquire multiple properties to expand their already large company. Among their acquisitions are the film studio Pixar, the American television station ABC and its sister channels, Jim Henson's Muppets franchise, Lucasfilm (famous for Star Wars), the Marvel comics company, and 21st Century Fox (the owners of 20th Century Studios, formerly 20th Century Fox, and all the Fox television stations).
Disney's Indian branch, simply called The Walt Disney Company India, owns Disney Channel India, the producers and broadcasters of Simple Samosa, as well as its sister channel Disney Junior India which also airs the show. Disney also owns the Hotstar streaming service which has the show.
References to Simple Samosa in other Disney properties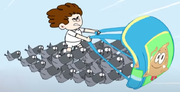 Bhaagam Bhaag (Disney Channel India, 2019-present): The series' main character, Sunny, owns a backpack depicting Samosa on it. (Sanjiv Waeerkar, the creator of Simple Samosa, also created Bhaagam Bhaag.)
References to Disney and its other properties in Simple Samosa